Home
Important Information
As per State Government directive, we will be open to guests from Brisbane and surrounding areas effective from Tuesday 12 January. Members will be asked to have a mask with them and be wearing it whilst indoors, and to practice social distancing.
Visit the Holiday Park locals recommend
Suffolk Beachfront Holiday Park is located in the beautiful Byron Bay, Australia. We have sun, sea and surf which makes Byron Bay one of the most popular holiday destinations in Australia.

Our location offers you world-famous shopping, dining and incredible night-life but how can you avoid the crowds, traffic and the noise? If you want all the fun of a Byron Bay holiday, without all the hustle and bustle, then Suffolk Beachfront Holiday Park is the destination for you.

With the centre of Byron Bay just a ten-minute drive down the road, you'll feel like a local whilst being far enough away to relax!
Please Note: We are NOT Pet Friendly. Unfortunately, guests are not permitted to bring pets to stay at Suffolk Beachfront Holiday Park.
Opening Hours
Reception Desk is open:
Monday -Sunday
7:30am - 6:30pm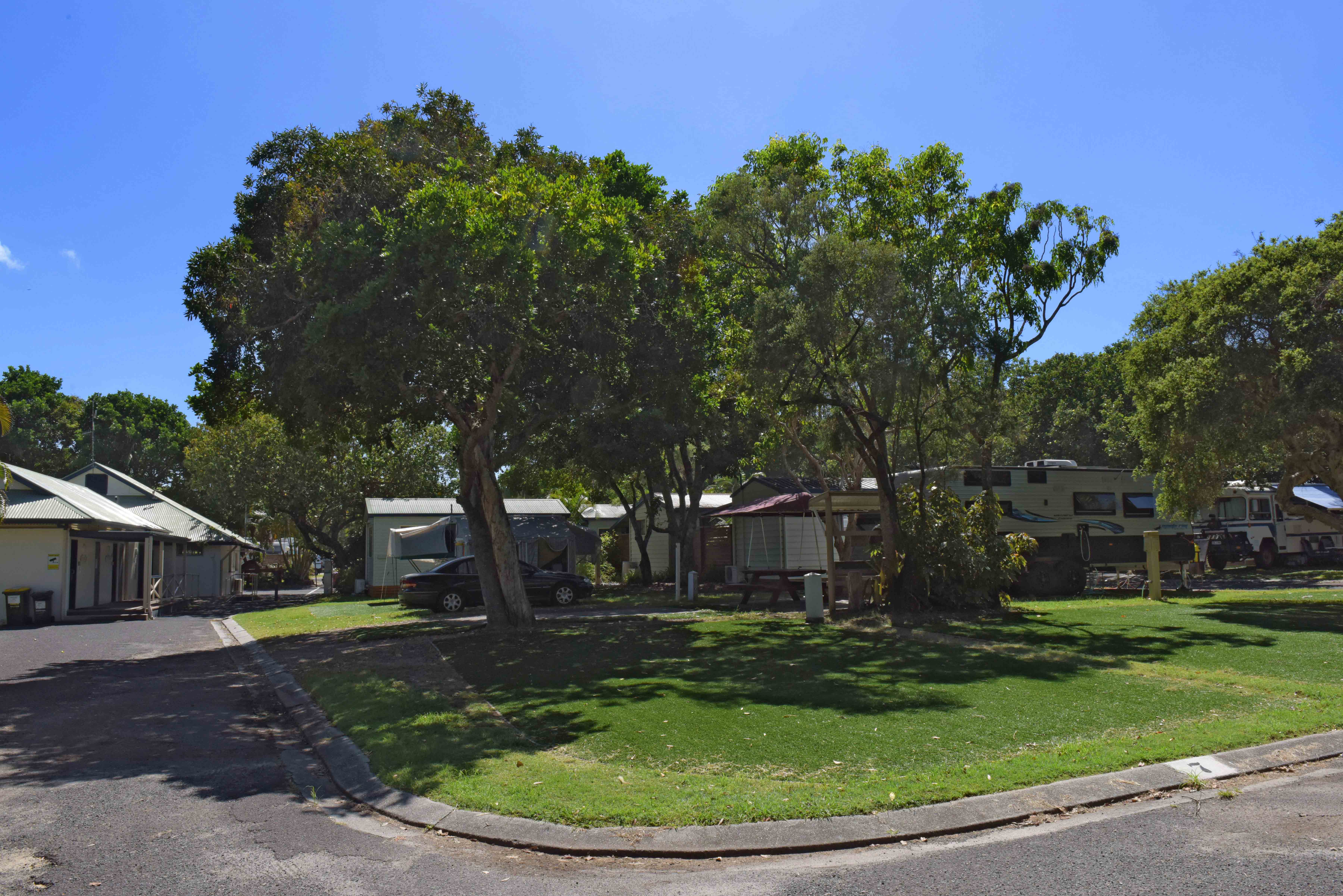 Discover Suffolk Beachfront Holiday Park
Visit our Accommodation and Facility pages to see what more we have to offer you!
Things To Do
Byron Bay has plenty to offer, from beaches, to shopping and dining to, to hinterland adventures!
5 Benefits of Camping
Now more than ever, camping has significantly increased in popularity. The recent events of 2020 that has seen families confined to their homes for weeks on end, has led to a resurgence of people rediscovering the joys of camping.
See Australia From the Road
People these days are fascinated with the idea of exploring different countries, rather than exploring what is on offer in their own back yard! Australia is home to so many natual wonders for travelers to see and explore. As Australians are encouraged not to holiday overseas due to Covid-19, now is the perfect time to purchase or borrow that 4WD, camper trailer or tent, and get exploring!
Top 8 Camping Must Haves
There's nothing worse than arriving at your campsite, getting set up and settled in, then coming to the realisation you forgot a key item or purchased poor quality essentials. Trust us, it's the worst. We have pulled together a list of eight things we think are absolute must haves when you're camping.
Byron Bay - Why visit you say?
Byron Bay is a quaint coastal town located on the far-north coast of NSW, Australia. This famous destination is home to Australia's most easterly point, which also houses the iconic Cape Byron lighthouse. The Byron Bay region is notorious for its remarkable beaches, unique shopping and dining experiences, world-class festivals, as well as a lively community vibe.